If John Steinbeck's or Flannery O'Connor's volumes have ever captured your heart, here are our top ten places for bookworms to visit in the U.S. Get a sense of the experiences that inspired these authors' stories while creating lasting memories of your own.
01. Monterey & Salinas, California — John Steinbeck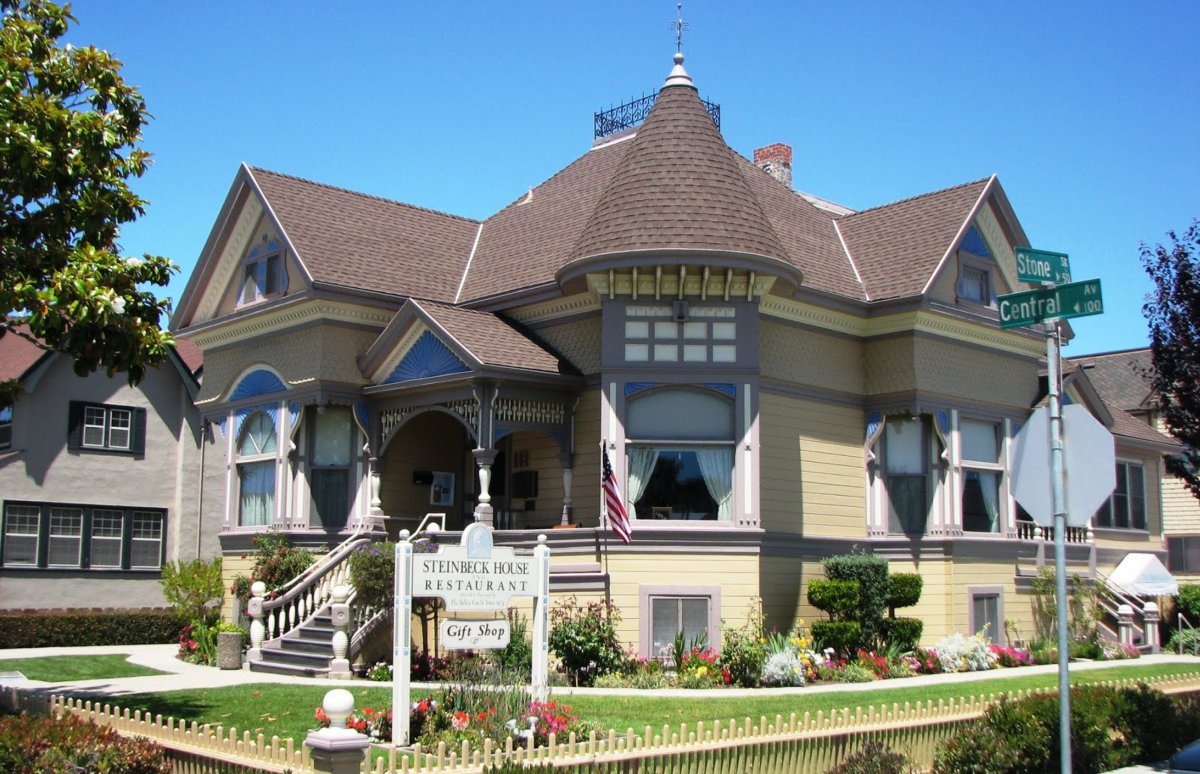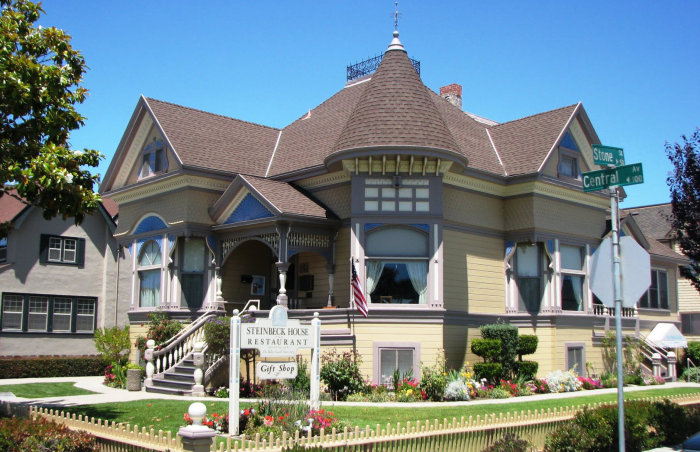 "I remember that the Gabilan Mountains to the east of the valley were light gay mountains full of sun and loveliness, and a kind of invitation, so that you wanted to climb into their warm foothills almost as you want to climb into the lap of a beloved mother." —John Steinbeck, East of Eden
The California landscape looms large throughout Steinbeck's work. And although the cityscape has changed considerably since his lifetime, the timeless mountains around the valley where he grew up and which inspired much of his writing—like East of Eden and Cannery Row—remain largely the same. Visit the restored Queen Anne Victorian house of his birthplace and childhood home for lunch (it's a restaurant these days), then take a stroll to the National Steinbeck Center just two blocks away.
02. Oxford, Mississippi — William Faulkner
"Some days in late August at home are like this, the air thin and eager like this, with something in it sad and nostalgic and familiar . . ." —William Faulkner, The Sound and the Fury
The fictional Yoknapatawpha County, the setting for the majority of Faulkner's novels, is based on Mississippi's Lafayette County. Visiting this area is as close as you can get to stepping into one of his novels, including The Sound and the Fury and As I Lay Dying. Explore his hometown of Oxford, where you can visit his family home, Rowan Oak. Leave a bottle of Southern whiskey—his infamous libation of choice—at his graveside in St. Peter's Cemetery.
03. Long Island, New York — F. Scott Fitzgerald
"In his blue gardens men and girls came and went like moths among the whisperings and the champagne and the stars." —F. Scott Fitzgerald, The Great Gatsby
F. Scott Fitzgerald lived all over the place (including Saint Paul, Minnesota, and Montgomery, Alabama). But the most iconic location to make a literary pilgrimage in honor of this hero of the Jazz Age is Long Island, New York, which famously inspired his finest novel, The Great Gatsby. While the house where he started writing this classic is privately owned and much of the Gold Coast has been built up since the swinging twenties, you can still catch glimpses of the world that inspired his masterpiece. There are still some old-money mansions left on the coast of the two peninsulas; Sands Point on the Port Washington peninsula and Kinds Point on the Great Neck peninsula. The best way to see them is by boat from Manhasset Bay; The Great Gatsby Boat Tour should do the trick!
04. Savannah, Georgia — Flannery O'Connor
"The trees were full of silver-white sunlight and the meanest of them sparkled." —Flannery O'Connor, A Good Man Is Hard to Find
Flannery O'Connor's beautiful childhood home has been carefully restored to the Depression era to give visitors a more authentic sense of what her early life would have been like. At her Georgian-style house-museum, fans of this great Southern writer can explore the garden while imagining a 5-year old O'Connor teaching a chicken to walk backward (which apparently happened in that very spot).
05. Monroeville, Alabama — Harper Lee
"People moved slowly then. They ambled across the square, shuffled in and out of the stores around it, took their time about everything. A day was twenty-four hours long but seemed longer. There was no hurry, for there was nowhere to go, nothing to buy and no money to buy it with, nothing to see outside the boundaries of Maycomb County." —Harper Lee,
Maycomb, the setting for Harper Lee's classic novel To Kill a Mockingbird, may be fictional, but a visit to Monroeville, Alabama, is the next best thing a Lee fan can get. Take a tour of the restored courthouse that Lee reportedly visited as a child. Imagine Atticus Finch pacing the floor while making his powerful speech about racial equality. Lee grew up just a few blocks away from the old courthouse, and the museum has exhibits about her and her childhood friend (and fellow literary giant), Truman Capote.